This is a quick and simple checklist you can use after setting up an automation campaign to make sure that your campaign will work as intended.
1. Check the template
Go to Templates and send yourself a preview of the template you're using.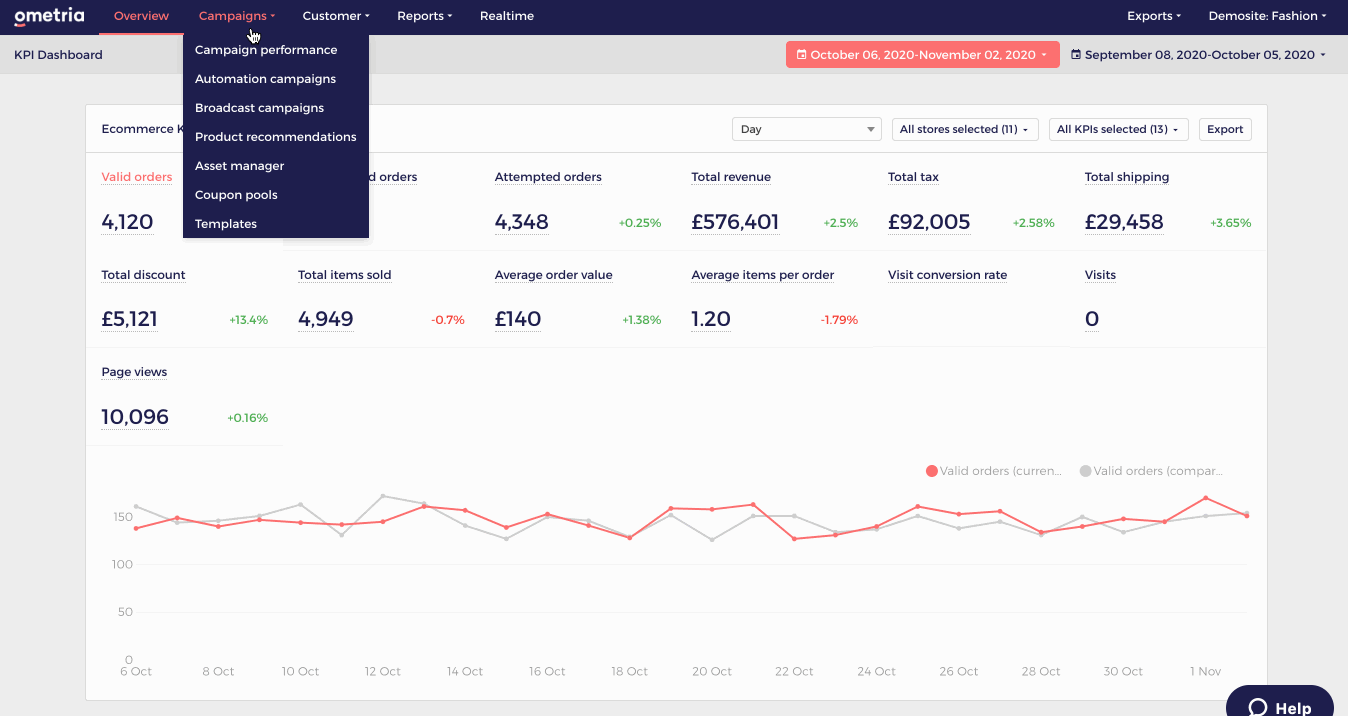 Once you receive the test, check the following:
URL links - Make sure your links are correct and working properly - especially if you've cloned this template used for another country, for example.
Unsubscribe link - Check this has been inserted in your email
Dynamic merge tags - If applicable, make sure these are correctly entered. See Merge tags in Ometria for a full list.
Coupon codes - If you're using coupons in this campaign, check that the coupon code merge tag has been added to your template, and your coupon pool is not empty.

Note: If your coupon pool is empty, the campaign won't send.

Fallback conditions - Make sure these are correct, in case the contact's information isn't available in Ometria. See Jinja fallback conditions for more information.
2. Check your campaign settings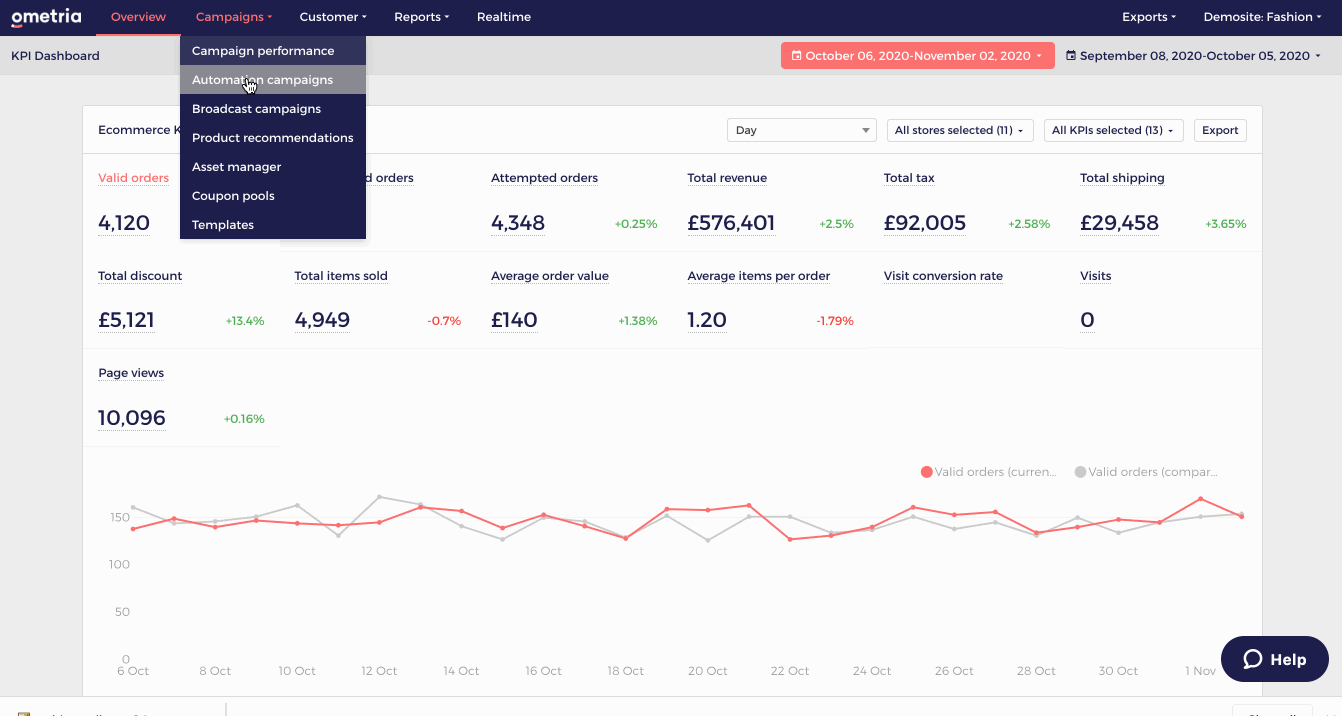 Mutual exclusivity
Is this campaign mutually exclusive to another live or testing campaign?

Are the mutual exclusivity rules in place correct and do they make sense?

If you want the campaign to trigger over the campaign(s) it is mutually exclusive to, make sure that the first wait of this campaign is shorter than the other campaign(s).

You can also add a wait at the end of the journey to hold the contact in that campaign e.g. for 24 hours, before they can enter another, helping to space out your sends.
From email name and From email address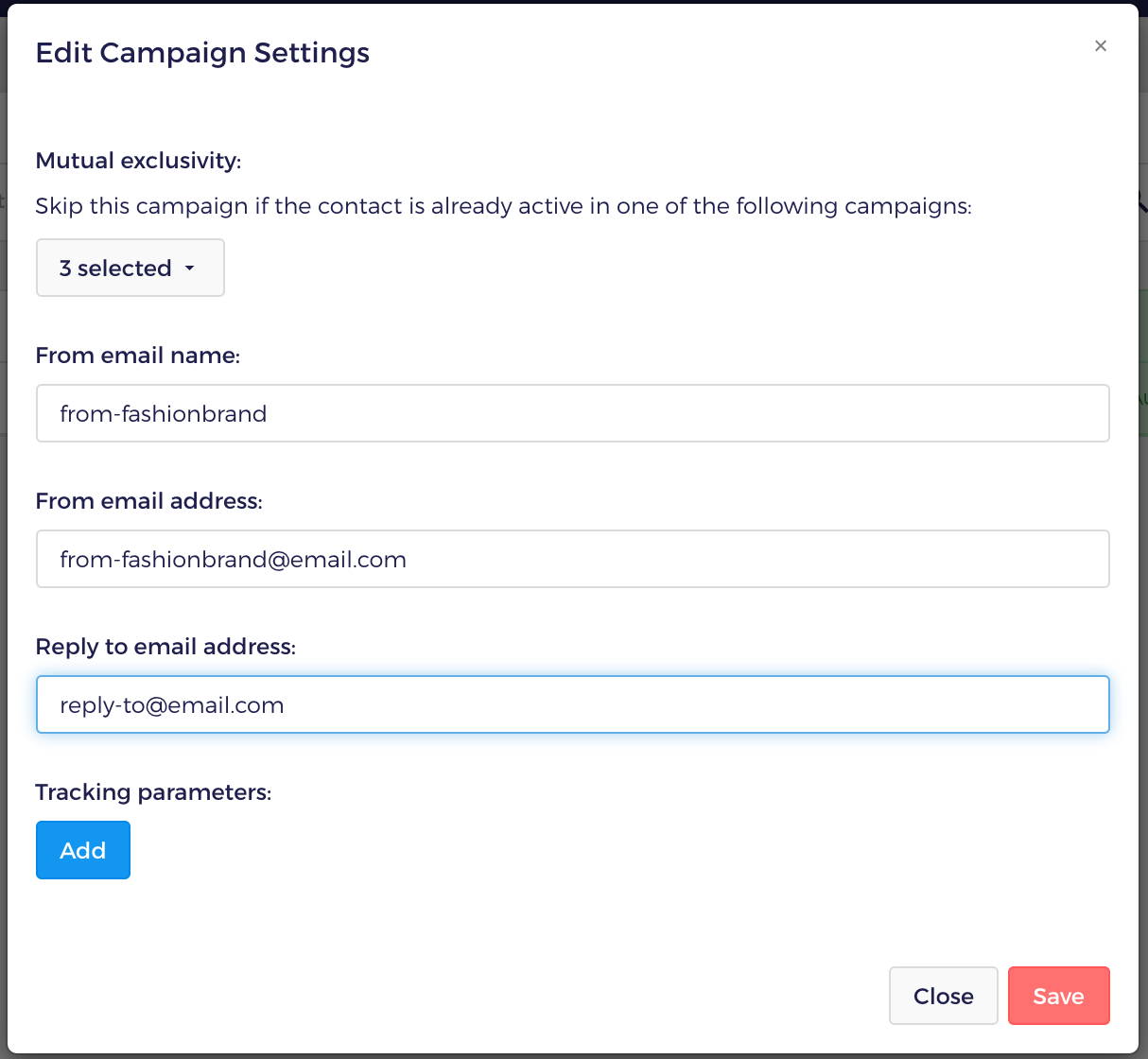 Have they been set up and spelt correctly?
Note:
This is only relevant if these addresses will differ from the default ones configured in the account email settings
.
Tracking parameters
See also: Adding tracking parameters to automation campaigns
Have the tracking parameters required for this campaign been set up correctly to allow you to report on this campaign in Google Analytics (or other analytics provider)?
Note:
This is only relevant if these addresses will differ from the default ones configured in the account email settings.
3. Check your campaign flow
Triggers and conditions
Check the below have been correctly set up:
See also:
Get in touch with your Customer Success Repesentative if you have any concerns.
Segmentation
Exclusions
Think about the trigger and any audience you don't want to send this campaign to.
If applicable, check that you have correctly added your exclusion in the top segment - this segment should have no follow on action, so the contacts can exit the flow:

E.g., if a contact has browsed a specific category and purchased from it in the last 48 hours, does it make sense to send them an abandoned category browse campaign?
Priorities
The segmentation works like a waterfall.
Ometria checks the filtering of the first segment, then the second, then the third, etc. so you want to make sure that the condition/fitler you want to prioritise is high in the segmentation.
Triggering event filter
Segment contacts by triggering event if you want to segment your recipients based on the action that triggered the campaign.
Final checks - Testing mode
Once you have completed all of the checks above, we recommend switching your campaign to Testing mode for a couple of days before switching it to Active.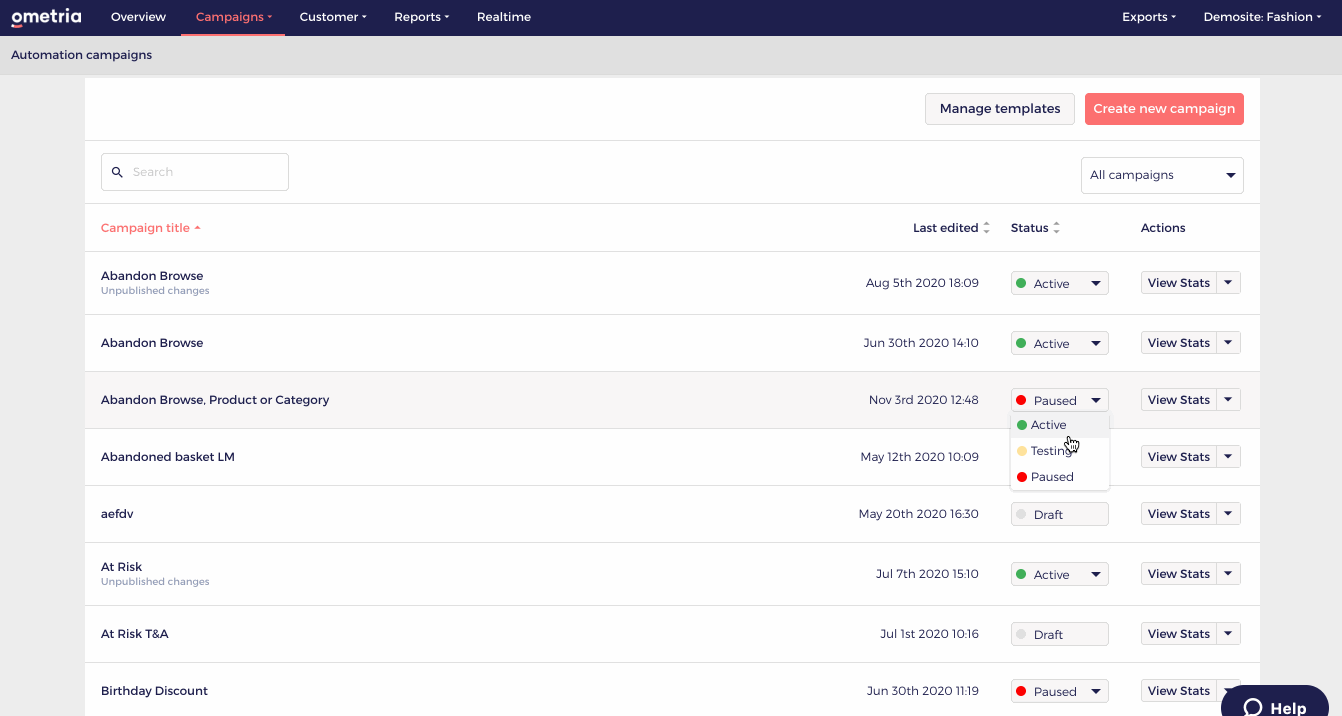 In testing mode the flow is live and will trigger emails based on real events on your website, but the emails will send to the 'Ometria-testing' email address instead of to real contacts.
You can review your testing activity in the Activity tab of the Campaign Performance: Automation campaigns dashboard.
This allows you to check two key things:
Volumes of emails being sent - is this in line with the expected volume?
Dynamic content in the email - e.g., is the first name displaying correctly in the copy of the email?
Final checks - Active mode
After testing, you can set your campaign to Active.
In Active mode your flow is live and will trigger emails based on real events on your website, to real contacts.
To test the content in an active campaign, we recommend creating a segment which only contains your email address:

When you take the action which triggers this campaign, you will be the only recipient.
This means you can check that your campaign looks exactly as you expect it to, e.g. the merge tags are working and coupon codes display correctly.
If you have several emails in your flow, this might take a while. We recommend shortening your wait times for the purpose of testing.