Mistakes happen - but it's how you respond to them that matters.
This article offers guidance for handling an incident, as well as tips for sending the perfect 'We're sorry' email.
Identify the mistake
What happened, when did it happen, what is the impact so far?
Unless Ometria has noticed the issue and notified you, providing next steps, you will need to inform your Customer Success Representative and Ometria's Support team, so that they can assist accordingly.
Make sure to provide as much detail as possible:
What happened

When it happened

If this is a non-Ometria related incident, what has been done to fix it and when.

What do you need the Ometria team to help you with.
Identify how severe it is
Is the incident preventing customers from buying/using a code? Is it impacting customer experience? Should you offer a discount to make it up to the impacted contacts?
Understanding the severity of the problem means you can understand how many contacts were impacted, and what to say and offer in your email.
Identify and segment the impacted contacts
Who are the impacted contacts and is it possible to create a segment to identify them?
Depending on the issue, there will be several ways to identify these contacts and add them into a specific segment.
Your Customer Success Representative and the Support team will be able to help you, by either creating this segment for you, or providing step by step guidance should you need to export data.
Here are a few examples:
I need to segment contacts who have received an automation email in the last x hours/days
Go to Campaign performance > Click into the automation campaign > Activity > Export
Reformat the list with email addresses only, in excel, to upload it as a CSV upload, creating a static segment which you can then email.
I need to segment contacts who have not received the email.
Segment by: Contact interacted with an automation/broadcast campaign = not received > select the campaign: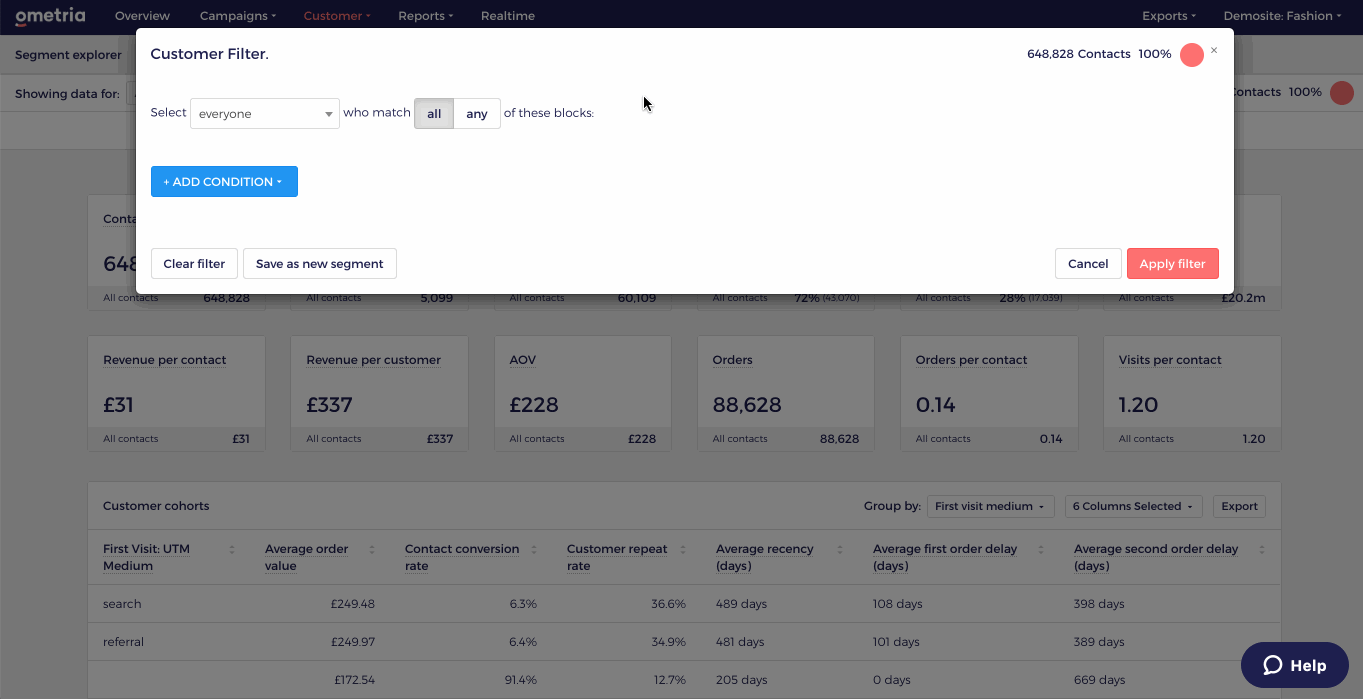 I need to segment contacts who have placed an order in the last 24 hours.
Segment by: Date of last order after (relative) = 24 hours ago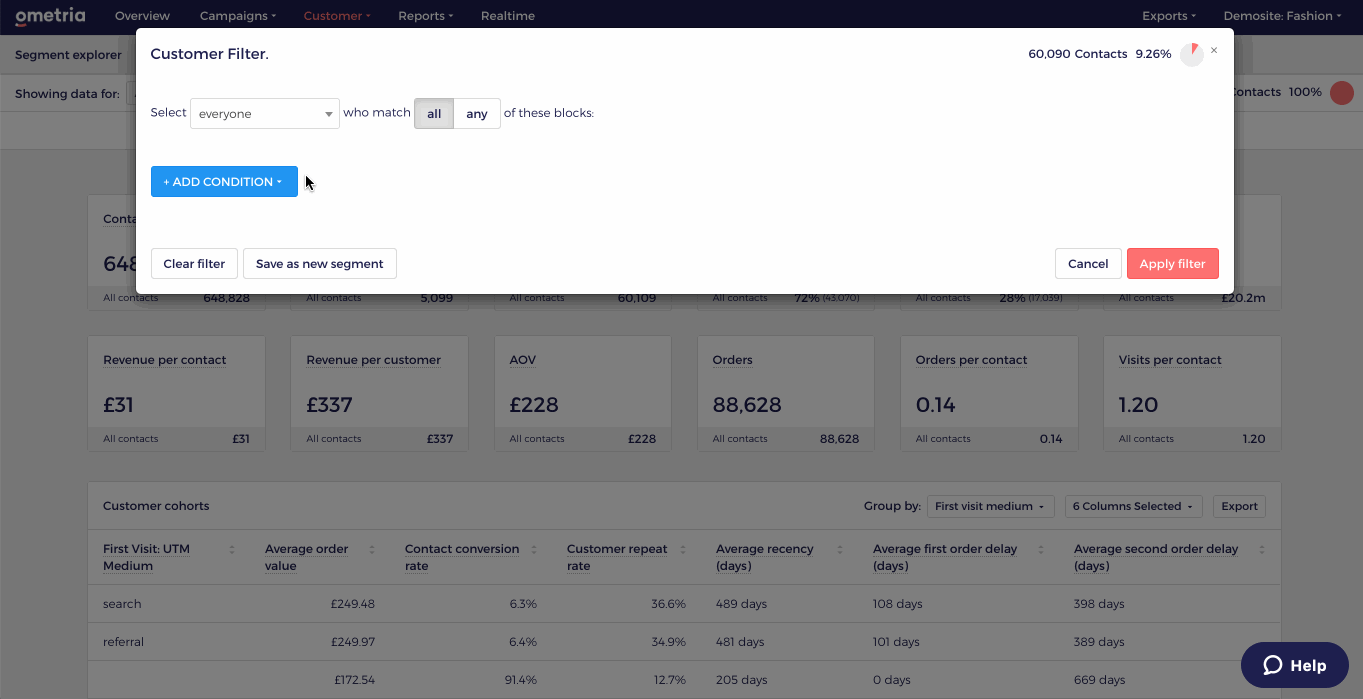 If you need any help identifying these contacts, don't hesitate to contact your Customer Success Representative or raise a support request.
Sending a 'whoops' email
You might want to use a different template depending on the severity of the issue and impact, e.g. a text only/letter style vs. a marketing style email.
You should have a 'whoops' email template already prepared and saved in your Templates.
This template should cover a range of common issues including: technical errors, wrong discount code, customers not receiving emails or receiving the wrong email.
Use the structure below as a guide:
Pick a simple/short subject line.

If you add an image, stay on brand. A cute but relevant image works well, with a human (or light/humorous if appropriate) side to it.

Explain and own the mistake (and confirm you've fixed it!).

Apologise and show empathy.

Highlight the offer and its details - '15% off on any purchase, valid today only'.
Whoops email examples